Come build
with us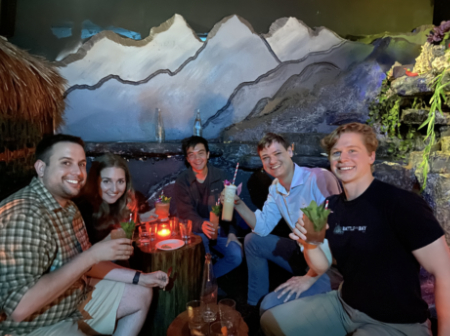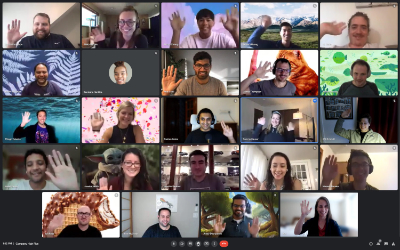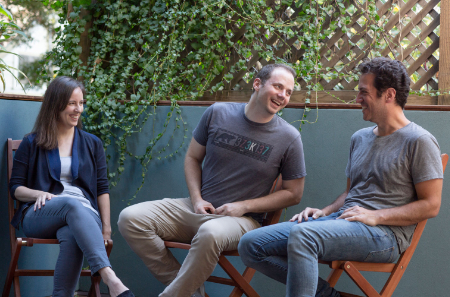 Together we are building both great tools and a great place to work. We get up in the morning excited to stretch our minds and collaboratively come up with solutions. We seek teammates from all races, locations, languages, and identities. Your unique ideas, perspectives, and experiences make Streamlit a better product and company — and a more fun place to work!

Keep reading for more about open roles and what it's like to work at Streamlit.
What we value
Our values are at the core of everything we do. We live our values in our work, in our interactions with each other and the community. And we bake our values into our products.
Be kind

Our co-workers, customers, and partners are just like us — human. Remember to be kind and stay humble. Thank people for what they do. Say something nice or post to #kudos.

Embrace change

Streamlit is growing quickly. Welcome this challenge. Seek new ideas. Help others learn too. View feedback as a growth opportunity. Recognize how far we've come. Appreciate the journey.

Bias to action

We set daunting goals. If stuck, just start. Create a doc. Arrange a brainstorm. Sketch the MVP. Disagree calmly. Prepare to decide quickly and join the team. The opposite of inaction is traction!

Make it awesome

We craft the smallest details of our products, docs, community interactions, and communication. Start with a high bar, then iterate and learn. Own your work. Keep promises. Strive for clarity.

Care for yourself
and others

We are more than our work. Work should enrich your life and your life should enrich your work. Share your hobbies, lean into the flexibility of remote work, and take last-Friday of each month off!

Empower those
around you

Your output is your team's output. Define great projects and processes. Set clear goals for new employees. Run tight meetings. Help your teammates succeed. Share the spotlight.

Silly your nerdy

Data is beautiful. Models are awesome. Let's have fun! Embrace whimsy and creativity. Find the chuckle. Add emojis. Dance to mark wins. Share cool findings. Send stickers. Release balloons!
What it's like
to work at Streamlit
We are located all over the world in all different time zones. Some of us work from home, some of us have office shares, and some are travelers who are in a new location every few months. Many of us have families and other commitments outside of work, so we set strict hours where we're not online. We try to stick to just a few synchronous hours a day and as few required meetings as possible to let people get into flow. And if you love using Notion, you'll love working here!

While we are remote we also like to get together both virtually and in-person to forge bonds. Here are some of the traditions that we have:
Weekly all-hands
and happy hours

We get together on Monday to say hi and see demos and then again on Friday to play a game or just chat.

Quarterly
hackathons

The company and community Creators get together to work on new ideas - everything from blog posts, to personal machine learning projects using Streamlit, to fun features.

Offsites and team
get-togethers

Once a year we fly somewhere fun as a whole company to crank on ideas and bond. Last year we went to a ranch in Colorado. Between the yearly get-togethers and regional holiday dinners, teams also meet up to connect.
How we support you
Streamlit wants to be a place that works for you - as well as a place you work at! As we grow, we continue to add more benefits to better support you.
Work wherever you want

Streamlit is a fully remote company and we support wherever you want to work, which means we'll help you kit out your home office, pay for you to get a local office share, or cover your local coffee shop costs.

Parental Leave

3 months for birthing parents and 2 months for other parents. Take it all at once or over a year. Do what's best for your family!

Last Fridays off

We have an unlimited vacation policy but to make sure we all take time off we also shut down on the last Friday of every month to rest and reset.

Great health coverage

Coverage for you and your family from a selection of top HMO and PPOs for medical, dental, and vision.

Life insurance & 401k

Plan for the best and worst cases in the future! We provide basic life as well as a 401k plan for retirement savings.

Lots of other perks!

We want to make you comfortable so from ergonomic assessments to paying for high-speed internet to monthly lunch stipends - we've got you covered.
Open roles
Nothing to see here right now
We don't have any openings currently, but reach out to
hiring@streamlit.io
and we'll let you know when there might be an opening for you!